Advocacy for Regulation on the Registration procedures of social enterprises in Kosova is eight month project  under implementation of Kosovar Social Enterprise Foundation-KSEF. The project aimed to  improve second legislation of the social enterprise sector toward regulation approval on the registration of social enterprises entities in Kosovo.
The funding project provided from USAID under cooperative agreement AID-167-A-15-00001 Engagement for Equality Program (E4E Program), Round VII, implemented from Advocacy Training and Resource Center- ATRC.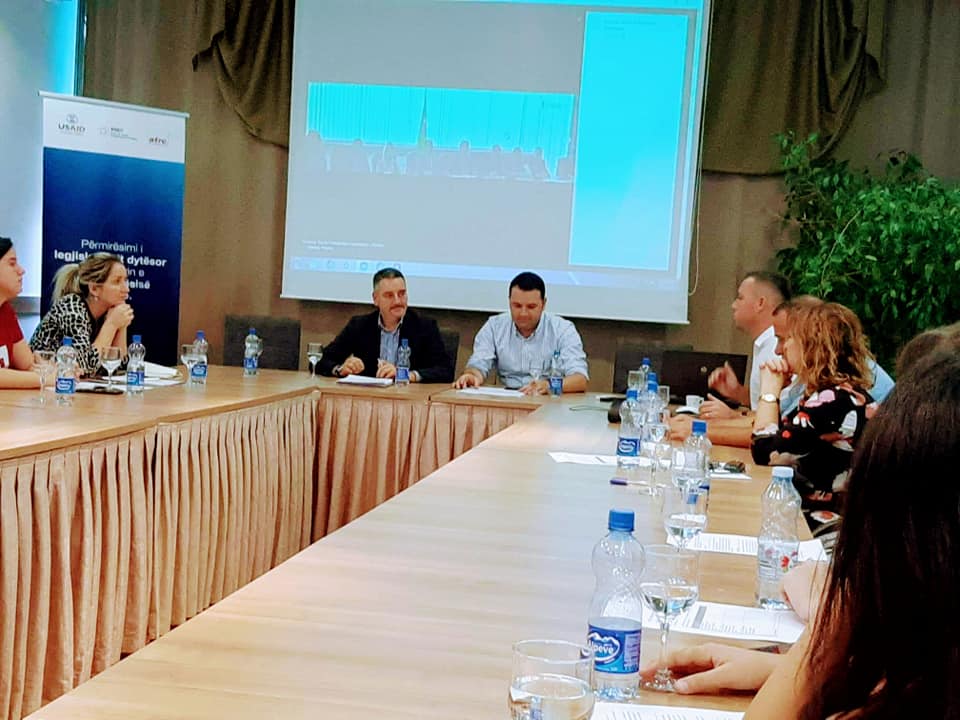 KSEF
The Law on Social Enterprises has entered into force and the phase of developing regulations and administrative instruction has begun, to establish the procedures for registration, reporting, statute and social business plans.
The Kosovar Social Enterprise Foundation- KSEF has started project implementation in close coordination with key officers from MLSW, in order to prepare workshop agenda for drafting and harmonizing the regulations and instructions with the aim of fast-tracking procedures and ensuring a wider inclusion of civil society.
The MLSW has welcomed the expertise in providing technical assistance for drafting the proposed regulation on the procedures for registering social enterprises.
This draft regulation will determine the procedure, conditions and criteria which have to be fulfilled by legal entities to be registered under one of the legal forms in order to perform the activities of a social enterprise.
The KSEF is in coordination with department of social policy within MLSW and properly organized actions in order to provide expertise in this draft regulation, which is the key to unblocking the situation and the main and necessary factor to properly determine the procedures, conditions and criteria which have to be filled by legal entities to be registered as social enterprises.
 #EngagementforEquity #E4E #ATRC #supportmarginalisedgroups #USAIDKosovo
Kosovar Social Enterprise Network
Network Education Advocacy

Strengthening the Social Entrepreneurship Sector Programme
Increasing the Cross-sectoral Cooperation (Government, NGO, Private Sector);
Establishment of the Social Entrepreneurship Resource Centre;
Developing the Capacities of Social Enterprises;
Development of Social Entrepreneurship Network Platform;
Increasing the Participation of Vulnerable Groups in Employment, Self-Employment and Vocational Training.
Do you care about the Social and Economic welfare like we do? Get involved!
Context/Situation Analysis
Socially owned enterprises in Kosovo have started to emerge only in the last decade. Typically, these entities are very small and non-profit organisations with a social mission, which have created for profit programs in order to ensure their financial sustainability. Alternatively, their role is seen as a support for the socio-economic development and inclusion of the vulnerable and marginalised groups in the labour market; this is due to several factors, and one of the key factors is the socio-economic situation in the country: Kosovo poverty (30%) and unemployment rate (35%) are among the highest in the Western Balkans and its citizens are second poorest in Europe.